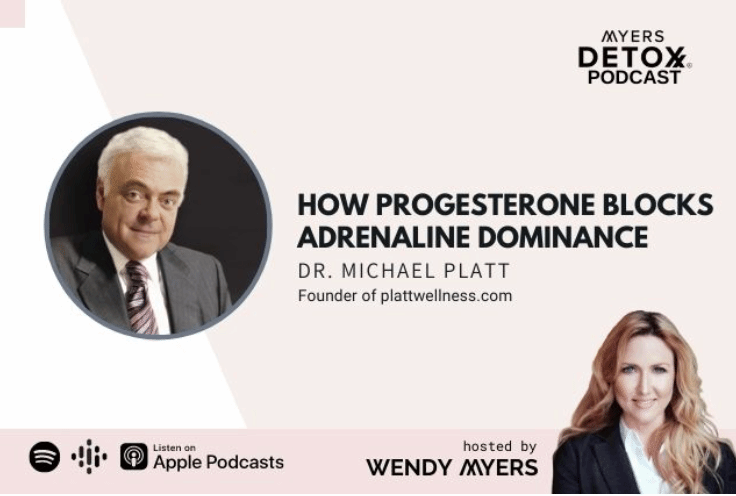 Dr. Michael Platt joins the show to discuss how progesterone can help block adrenaline dominance, which is a root cause of many health issues. He also discusses the symptoms of adrenaline dominance and some of the best tips and techniques to help address adrenaline surges. 
What You'll Learn
Tune into today's podcast to hear all about:
Why the root cause of so many health issues are simply adrenaline surges.
The many symptoms of adrenaline dominance: poor sleep, urine incontinence, ADD, ADHD, addiction, migraines, fibromyalgia, etc.
The easiest way to block adrenaline surges is with progesterone cream (why you MUST use a 5% concentration or 50mg per use to get this desired effect)
How to control adrenaline surges with diet.
Why men need progesterone as much as women.
How to do hormone replacement therapy properly.
How to stop cramps, headaches, pain, and road rage in 30 seconds.
Why creative people and CEO's typically have adrenaline dominance.
If adrenaline dominance is such a huge problem, why do we never hear from doctors about it?
Transcript
Click Here! Read the transcript for #380 How Progesterone Blocks Adrenaline Dominance with Dr. Michael Platt