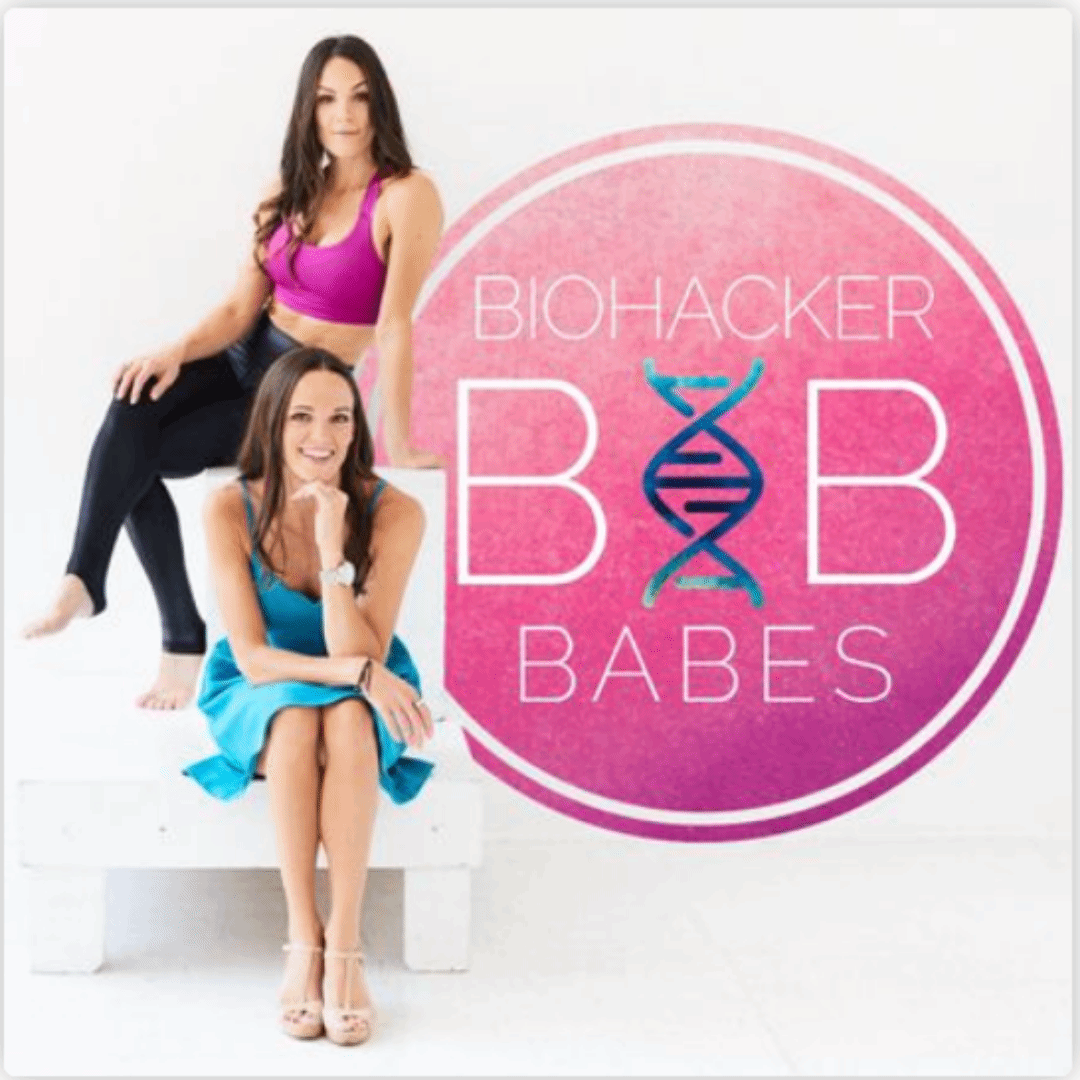 We had a blast on the BioHacker Babes Podcast -which is now LIVE!

Little about this healthy duo.

Renee Belz & Lauren Sambataro
We're sisters and the Biohacker Babes! We want to empower you to become your own biohacker and upgrade your life. The Biohacker Babes podcast aims to create insight into the body's natural healing abilities, strengthen your intuition, and empower you with techniques and modalities to optimize your health and wellness.

Here is an excerpt on our podcast and what you will learn and take away for optimal health! A must listen!

Promo code 10% off is mentioned in the podcast.

Healing Adrenaline Dominance l A Revolutionary Approach to Wellness with Root Cause Medicine (54 Minutes) - https://bit.ly/3jT1Rqk

A lot of people struggle with hormonal imbalance or adrenal fatigue... that's where Dr. Michael Platt comes in. He is board-certified in Internal Medicine, the President of Platt Wellness Center, and one of the most well known specialists in natural hormone replacement - successfully treating thousands of patients all over the world!

Known internationally as an expert in bio-identical hormones, he is the author of "The Miracle of Bio-identical Hormones", "Adrenaline Dominance" and "The Platt Protocol for Hormone Balancing".

Dr. Platt shares how excess adrenaline creates health problems, what signs and symptoms we should be looking for, and his easy tips to resolve chronic health issues.


https://redcircle.com/shows/6b0b1712-7edb-4d18-ab75-08489e090f41/episodes/172f69b0-215f-49f9-9aea-465ae06b64ac