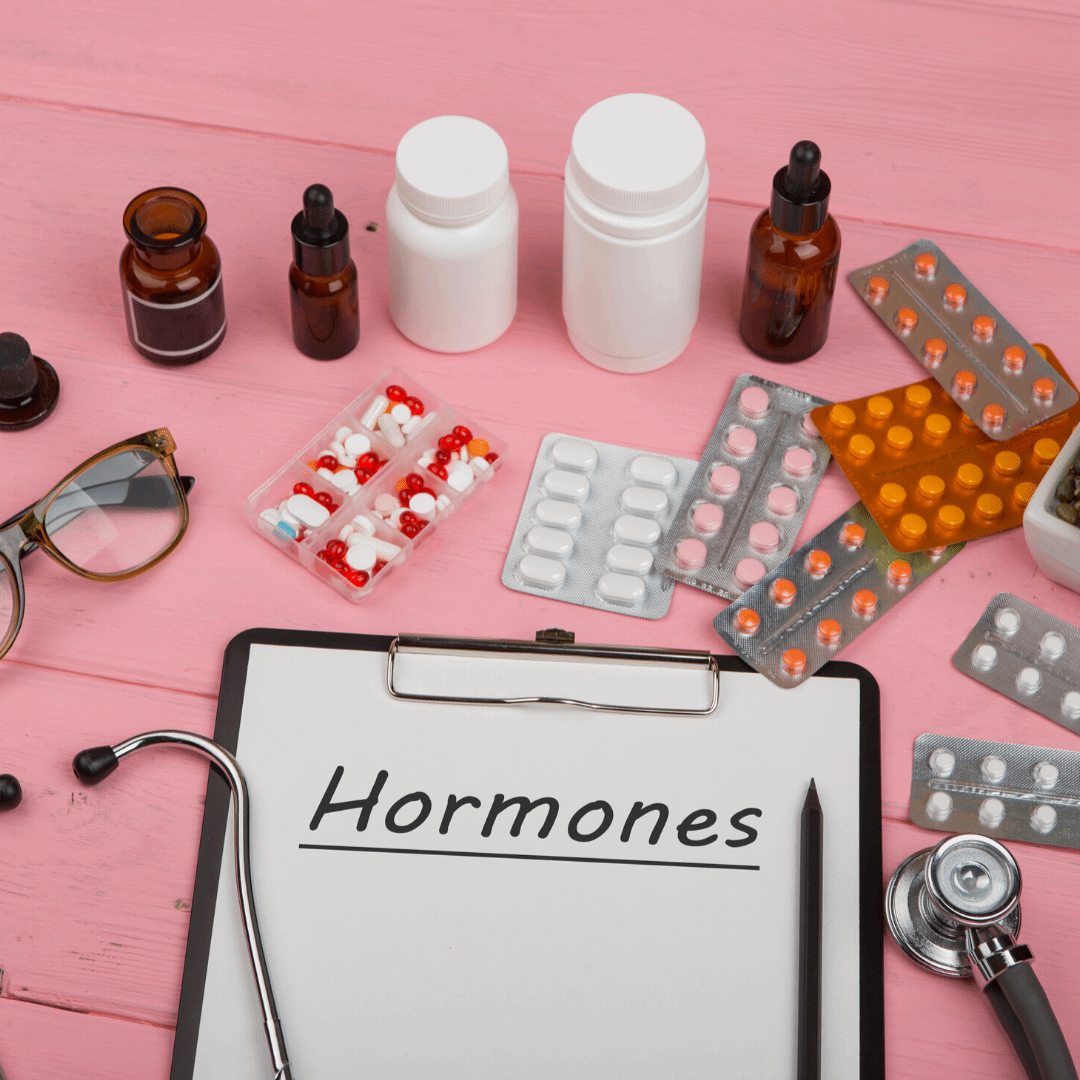 Many people ask whether they should use oral progesterone or the cream. The definitive answer is the cream. When you take oral progesterone, it converts in the liver into allopregnaneolone - a derivative of progesterone. It is recognized on a lab test as progesterone, but is not able to attach to progesterone receptor sites. It causes drowsiness, which is why they recommend taking it at night. The cream, however, enters your bloodstream and bypasses the liver which explains why it is much more effective than oral progesterone.
I will try to simplify this subject as best I can, even though it is a complex issue.
Women are prone to having hormonal issues at every stage as soon as they start menstruating. They are subject to more issues in the perimenopause phase and additional symptoms when they are in the menopause.
The interesting thing is that at every one of these junctions, the primary approach to treatment is usually some form of estrogen, either in the form of BC pills, or patches, or troches, or even pellets. Frankly, I do not approve of any of these forms of treatment. Please keep in mind that the cause of cramps, PMS, breast tenderness, fibroids, endometriosis, PCOS, gallbladder disease, asthma, phlebitis, rheumatoid arthritis, lupus, six different cancers, cellulite, and fat around the hips, thighs, and buttocks is estrogen.
So my advice for issues at any stage is progesterone cream in a 5% strength. Most OTC (over the counter) progesterones are 2% or less, and this strength can actually stimulate estrogen receptor sites. I do not recommend oral progesterones, whether in the form of capsules or troches, because oral progesterones are converted by the liver into a different hormone called allopregnaneolone which will not protect women from estrogen. Women who elect to use estradiol pellets are always prescribed oral progesterone which will not protect them from breast cancer from the pellets or excessive uterine bleeding that may require a hysterectomy.
I recommend a 5% progesterone cream at every juncture of a woman's hormonal odyssey. A 2.5% estriol cream can be added for vaginal dryness or if there are hot flashes that do not respond to progesterone cream. It is the only estrogen that does not cause cancer, and is the only one that is effective for vaginal dryness.
If you have any questions, please email me at questions@plattwellness.com or call our office at 760-836-3232.
I also offer free hormone evaluations that can be booked directly on my website on here.
Be safe and healthy!
Dr. Platt
-----------
Dr. Michael E. Platt has been a pioneer in the research and advancement of the therapeutic use of progesterone cream for use in managing adrenaline and hormonal imbalance. Dr. Platt is considered an important pioneer in observational, functional, alternative, and allopathic medicine focused on bio-identical hormones and adrenaline overload.  His three books "The Miracle of Bioidentical Hormones", "Adrenaline Dominance" and "Platt Protocol" have received 11 literary awards.